Spin and win… an actual slot machine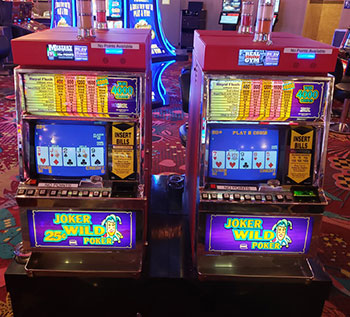 The Plaza Hotel and Casino in Las Vegas is offering gamblers a chance to win a real piece of Las Vegas history. The property is hosting two contests in October to give away a dozen classic coin machines including traditional slots, keno, and video poker games. Some of the machines are more than 25 years old and feature Joker Poker, Deuces Wild, and Catch the Heat.
The machines may have some nostalgic appeal, but are no longer compatible with new slot technology to track points and play. The vintage machines are increasingly difficult to maintain. As a result, the Plaza is taking them out of service and giving them away as part of two casino promotions in October.
The property planned a video poker tournament every Tuesday in October. Grand prize winners take home a classic video poker machine – perfect for any game room. The property will also host a points challenge throughout October for gamblers playing reel slots, video poker, and video keno. The eight players with the most points will win a coin machine.
"These machines are a part of Vegas history," Plaza CEO Jonathan Jossel said, "and we wanted to give our locals a chance to have their own piece of our city's great legacy."
Full contest rules: https://www.plazahotelcasino.com/casino/coin-game-giveaway/