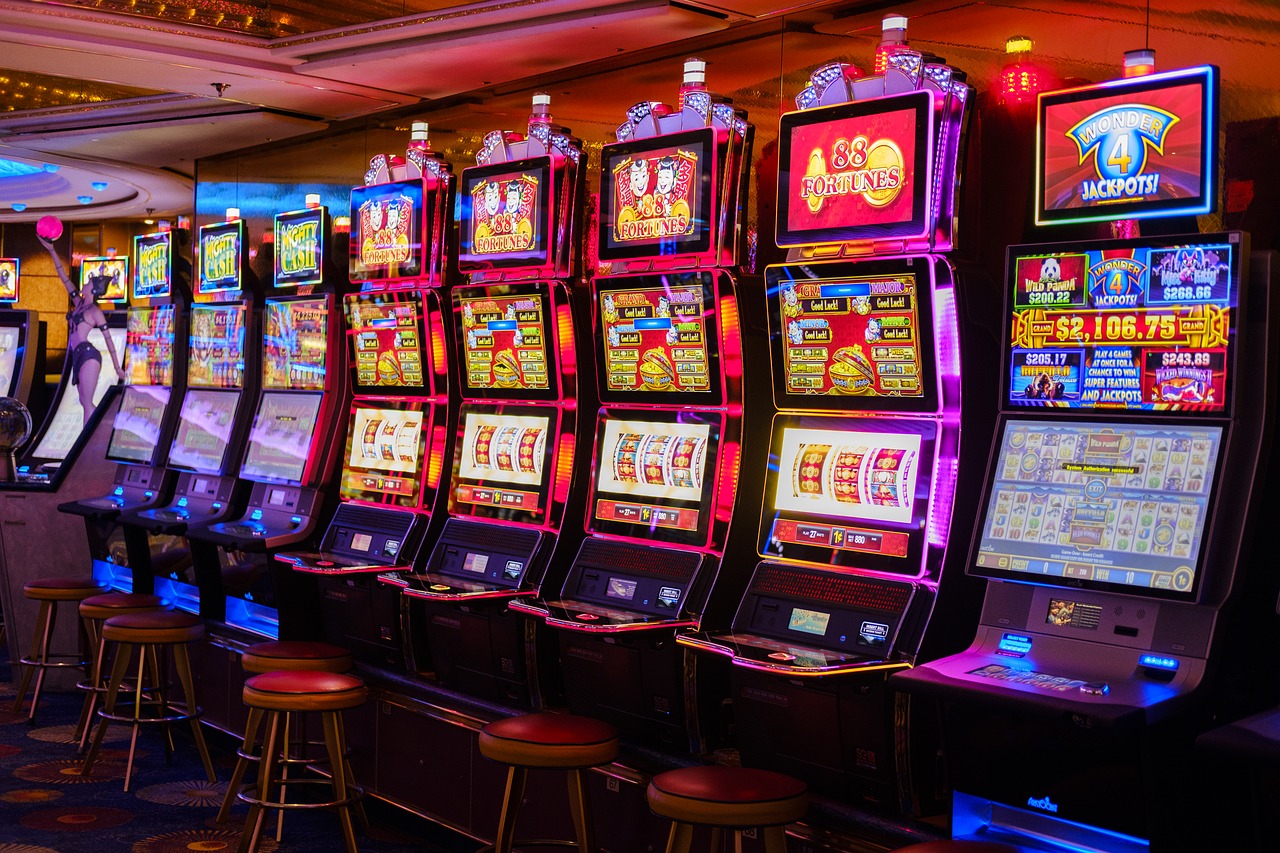 Online sot machines are easily the most played types of online casino games and have been for several years now.
Slot machines have evolved significantly over the past decade and now, in 2022, the technology involved is on par with the tech used in AAA video games.
From progressive slots to video slots, 3D slots, Megaways slots and multi- pay line slots, players have almost unlimited choice in what type of slots they can play.
But, no matter the type of slot game you play, they all have one thing in common, and that is a Return to Player value, also known as RTP.
What is a Slot Machine's RTP?
RTP, in online gambling, is a term used to determine the expected Return to Player percentage of any given type of slot machine.
In other words, it determines the theoretical amount of money which a player is likely to win when they play any given slot game.
Every slot game has an RTP level. Online casino operators offer slot games with various RTP levels.
The Meaning of RTP
To give an example, if a slot has an RTP of 96%, this means that for every £100 a player puts into the slot, they will get £96 in return.
Of course, the RTP is just a theoretical representation. In reality, there are various factors in slot machines, including luck based slot features and bonus games which ensure that the amount won or lost will differ for every player.
How to Find a Slot Machines RTP
All online casino platforms are obligated to clearly state the RTP of all of the slot machines in their libraries.
Depending on the casino, the RTP can be located differently. However, the RTP can always be found via the information panel on any slot.
Going through each game to check the payout percentage can be a daunting task, especially if you are looking for slots with the highest RTP. Luckily, the casino comparison site Bojoko has created an overview of the 15 best RTP slots, along with the top UK-licensed casinos where you can play them.
It is important to note that not all casinos have the same games. You should never sign up for a casino before checking if they have the high RTP slots you are looking for. This will save you time, and your gaming experience will improve.
High RTP Slot Machines
Most betting tipsters will recommend only playing slots with high RTP percentages. Although luck is the primary factor as to whether a slots player will win or lose, playing a slot machine with a naturally high RTP will, in theory, increase the likelihood of being profitable.
The highest RTP slot machines in 2022 will offer between 97% and 99% RTP. The majority of these will be video slots as opposed to progressive slots which usually offer a lower RTP level, more on those later.
With that being said, high RTP machines come in different shapes and sizes, with varying themes and features.
Despite the RTP, these games lack the feature of a jackpot. They are usually not going to make a person rich after one night.
Low RTP Slot Machines
The slot machines with the lowest RTP levels are usually the progressive jackpot slots, due to the fact that these slots can payout millions from one single spin.
Low RTP slot machines usually have an RTP of between 89% – 93%.
This does not mean to say that players should avoid playing them. Only that, in theory, the return to player value will be far less.
How Volatility Affects RTP
A slot machine's volatility level will not affect the RTP. With that being said, the majority of high RTP slot machines come with high volatility.
A slot machine's volatility simply determines how often wins are triggered and the size of the wins.
There are several factors which influence the volatility of any given online slot, these include the obstacles on the reels, the different types of features such as multipliers and cascading reels, and finally, the number of paylines.
High Volatility Slot Machines
A high volatility slot machine will trigger large payouts but at the expense of wins being few and far between.
Low Volatility Slot Machines
At the opposite end of the spectrum, a low volatility slot will trigger low payouts with the upside that wins will be frequent. A low volatility slot is usually recommended for players with lower bankrolls as they provide easier bankroll management opportunities.
Medium Volatility Slot Machines
A medium volatility slot will fare somewhere in between high and low.
So a player will receive a mixture of both low and higher payouts and will be able to claim a fairly frequent number of wins.
The Difference Between a Slot Machine's RTP and Payout
A slot machine's RTP level is different to its payout level. We have already explained the RTP, but many players get these two terms confused.
A slot games payout level is the maximum amount it will potentially payout.
For example, an online slot can have an RTP of 96.50% and a max payout of 40,000x. This simply means that the slot machine has the potential to payout 40,000x your wager on any given spin.
Which are the Best Slot Machines to Play?
This depends entirely on your preference, but many experts will advise playing high RTP high payout slots.
In other words, slot machines which offer both an RTP of above 97% and a payout of above 10,000x.